Wealth Creation Strategists Specialising in Positive Cashflow Property.

At Horizon Property Alliance, we do things differently to most. Whether you are a first time investment property buyer, or looking to grow an extensive portfolio, here's why you should work with us:

Plan your Investment Property Journey with an experienced Property Strategist
We Help You Find Better Properties
It doesn't matter what stage of your investment plan you're in, we can help you identify the most appropriate opportunities for YOUR situation and will help you develop your property portfolio
Make A Quality Investment

Make your first home a quality investment property, with the right market knowledge and independent research and advice.

Save More and Save Faster

We'll show you how to make big savings on your first property purchase, as well as save faster for your first home loan deposit.

Experienced Investors

Get sound, independent guidance for property investing, tax, asset protection, structuring your investment, future financial planning and accountability.

First Home Owner Grant

Heard of the first home Home Owner's Grant? Accessing it is easier than you think.
Where , What and When To Buy?

Avoid buying based on emotion, media reports, and poor research. We'll guide you on where to buy and ensure the numbers stack up.

Getting A Foot In The Property Market

Getting started in property investment can seem daunting, but it can be achievable on an average income.

Develop The Right Investment Strategy

You'll need the right strategy to suit your situation and path to wealth creation through property investment.

Identifying Investment Locations

We help you identify properties that are the most likely to perform above average within high-growth areas.
Create wealth through a portfolio

A high performing portfolio of investment properties is the key to financial freedom.

Having the right strategy

Having the right long-term strategy and regular auditing in place is crucial to building wealth.

Diversification

Would you put all your eggs in one basket? A healthy diversified portfolio minimises risk and generates multiple income streams.

Building a successful portfolio with expert advice

Expert advice and a winning team are crucial to get your portfolio performing to it's maximum to achieve your goals.
Investment Property Case Studies
View example figures and returns from some of our previous clients that demonstrate our focus on positively geared and solidly performing investment properties in growth locations.
Our Property Investment Services
We help you find ideal investment properties regardless of your current financial setup. Our specialty is strategic acquisition through a network of reliable agents and builders so you're always buying well.
Free One Hour Consultation

We offer a free one hour consultation to explain our process, methodology, experience and examine your individual situation and goals.

Personalised Property Investment Consultancy
Whether you're a first time investment property buyer or have a portfolio you are looking to grow, let our experienced team tailor an in-depth strategy to fit your situation.

Access to Australian Investment Properties
We have researched and compiled an extensive range of properties around the country in solid investment regions, which you can access FREE.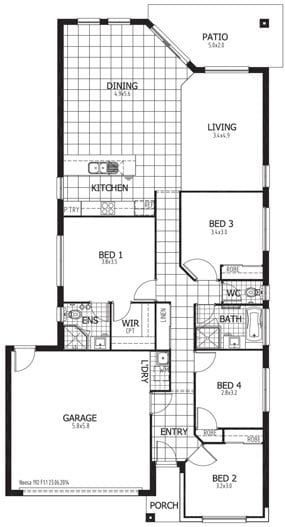 Access To Experienced Property Investment Advisors
From solicitors to financial planners and brokers, our network of trusted, 100% independent, highly experienced advisors are available when you need them.

Investment Property Portfolio Audit
Whether you have property losing money or are looking for greater returns on an existing portfolio, let us audit your investments to get you on track.

Wealth Creation Through Property Investment Mentoring
We have more than 25 years experience in property investment and want to share our knowledge of wealth creation to those dedicated to learning.

Honest, Accountable & Reliable
Michael Knights & the Horizon Property Alliance team have a passion for property and love helping others achieve financial freedom through smart, quality property investment across Australia. With a powerful combination of experience, professionalism, and 100% transparency, we'll ensure you have full confidence in each and every investment.
Experts in Property Investment
Horizon Property Alliance is a fully licensed real estate operation with more than 25 years experience; we are not an unregulated property marketing group. We operate and are compliant under the laws and legislation of the Real Institute of Australia.
Unique, high cashflow properties
Horizon Property Alliance has access to a vast range of investment properties across Australia. Our expertise lies within the property selection process. Our team ensures that every opportunity has been researched and checked against strict criteria.
Personalised service
Our services are tailored to suit each buyer and are combined with our duty of care model, which includes a fully compliant qualifying program.
Education and honesty
We help you understand all the risks involved in property investing before you commit to buying. You will have full confidence knowing your future investments are suited to you and your specific situation.
Free one hour, no-obligation strategy session
We'll help you discover strategies for sustainable wealth creation through property investment.

Featured Australian Investment Properties
Our extensive research and selection process of quality, high performing properties is one of the many reasons our buyers love and trust working with us.
From Investment Property Woes To High Performing Portfolio
Find out how a comprehensive property audit from Horizon Property Alliance helped Mike and Lesley turn a languishing, high-maintenance property investment into an ongoing positive return.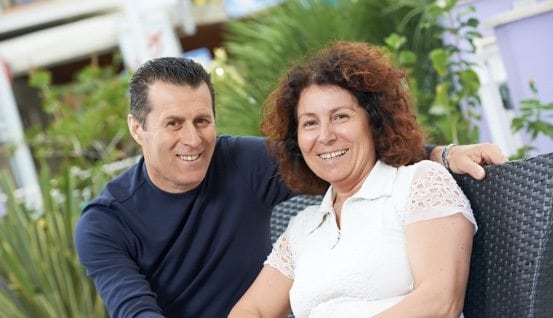 More customer testimonials
I just would like to say thank you for all the extra time and effort you provided us in the purchase of our two investment properties. Having bought and sold quite a few investments already, you certainly showed us how you care for the Seller and Buyer by doing what it takes to keep all parties very happy. Thanks for your experience and we hope to work with you again.
Michael's property investment and development knowledge helped me make a great profit. He has a complete understanding on what to look for, for short and long term growth. He is an outstanding agent and property advisor.
Latest Property News

Get up to date on the latest news from the property investment sector from Michael and the team. 
At Horizon Property Alliance, we  know that there is no such thing as one property that fits all. In our opinion buying an investment property should be considered in comparison to buying a business and requires careful planning, and thorough research. Your business needs to perform and provide growth and…
Do you know the current state of the market? If you want your property portfolio in stay in top condition, regular checks are essential. I am a big supporter of good health – in all its forms. While I cannot offer much help on the physical health front (see your…
There are rock-solid reasons why property regulations need routine spring cleaning. Like anything in real estate, and in life, if you are not moving with the times you risk getting left behind. And the last thing an astute property investor wants is to fall out of touch with the modern rental market world.
Talk to Us Today

Zero pressure, just honest, open advice from a property expert who understands the complexities of the market and how they apply to you.